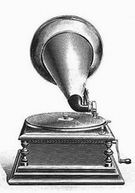 Transcription of an interview with Ernie Alsop recorded on the 22nd March 1973.
Mr. Alsop was born in Radcliffe, near Amble, in 1901 and lived in Netherton from 1911. During the full recording he recalls village life, talks about Netherton Colliery where he worked as a trapper, driver, putter and hewer before becoming the deputy.
During this extract he talks about his early schooling and employment at Netherton Colliery as well as the name of Netherton Village.
[Transcription]
And I went to the school at Netherton village, ten year old and I left school when I was thirteen years of age.
I started off at screens at the pit, for a shilling a day, ten hours. I had four and tenpence one week and four and tuppence the next week.
The screens would they be common to all the several pits?
All pits had their screens.
Each separate pit had its own screens?
Yes.
And it was landsale all landsale at the Hall pit where I started you know, that was at Netherton village, there is no sign of it now it was all landsale.
It was called Nedderton?
Nedderton
Currently gets the name of Netherton village but its Nedderton, this is Nedderton Colliery. But they both belong to the same company.
---
This tape recording comes from the large collection of oral history recordings held by the Northumberland Archive Service. Interviews were conducted by Record Office staff from the early 1970's right through until the mid 1980's. The purpose of the recordings was to capture the essence of life in the late 19th and early 20th centuries. Many different subjects were covered, including coalmining, farming, fishing, domestic life, World Wars and entertainment. Over 350 recordings have been collected comprising approximately 700 hours of recollections.
---