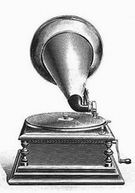 Transcription of an interview with Jack Stewart recorded on the 17th July 1975
Mr. Stewart was born in Alnmouth on the 9th July 1889. In the full interview he talks at length about the fishing community of Alnmouth in the 19th and 20th centuries. He also recalls the shipment of timber from the Baltic countries.
In this extract he recalls his childhood memories of entertainment in Alnmouth village, with particular reference to the use of the Golf Course.
[Transcription]
But in your youth what did lads like yourself for entertainment did you play ball games and that, soccer?
Well we had the football club, and we had the cricket club and then at one time there was a tennis pitch on the common there, but it fell through, but we had of course the golf course you know, it was the main pleasure that the lads had, because it was common land and we were allowed to play on the golf course for free.
Yes.
They couldn't charge us because we were natives and the common land, you see, of course it's different now.
---
This tape recording comes from the large collection of oral history recordings held by the Northumberland Archive Service. Interviews were conducted by Record Office staff from the early 1970's right through until the mid 1980's. The purpose of the recordings was to capture the essence of life in the late 19th and early 20th centuries. Many different subjects were covered, including coalmining, farming, fishing, domestic life, World Wars and entertainment. Over 350 recordings have been collected comprising approximately 700 hours of recollections.
---